Hello! A very happy day as TCO reached 500 followers on bloglovin which had to be screenshot as we all know what happens; it will be back down to 499 within minutes of me posting this! Thank you very much, blogging is one of my favourite hobbies so it's a nice feeling knowing that people might actually enjoy reading about my creative endeavours.
I've been particularly busy since I came back from London as I had a deadline on Thursday. The majority of me is feeling confident about the project I submitted, I don't think I could have done much more, but there is also a a tiny part of my brain which is thinking of all the things which I probably could have done better. It's always like that though isn't it? This was my last actual design module of second year as my next module is based around my essay which I still need to fix up for Tuesday. Im quite proud of my essay though and can't wait to figure something out for the practical side; I'm thinking silk scarves but I don't want to limit myself just yet.
I'm going to attempt to take part in
#The100DayProject
this year and I'm stuck between ideas as I don't want to end up bored or frustrated... I'm sliding towards 100 days of pattern as I know I could make time for it and create simpler things if I have to like when I'm on holiday. Are you taking part in the challenge? What are your thoughts for it?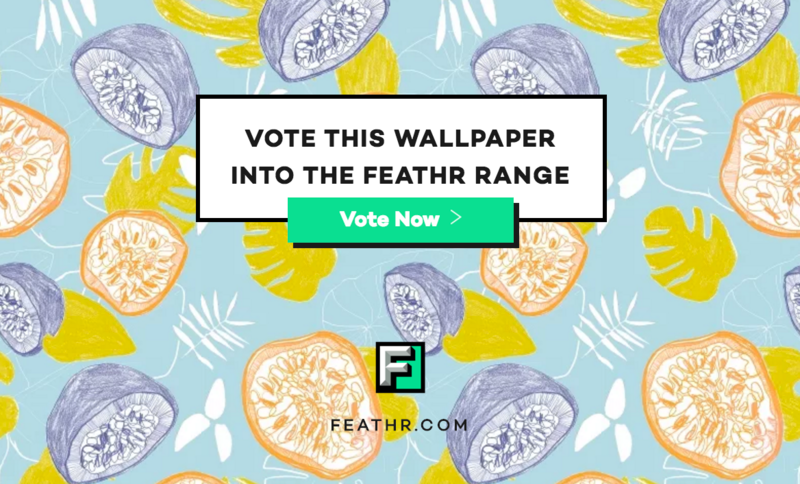 Lastly I thought I'd mention that I submitted a
wallpaper design
to Feathr and if mine is chosen I receive a cash prize and get added to their lovely list of designers for 2016/17. It would be kind of you to vote for mine- unfortunately you have to create an account to do so but if you have the time then it would be more than appreciated! There are some rather lovely designs on there anyway, so it's worth a look if you are wanting some much needed inspiration.
That's probably it from me as I have lots of things which need writing and that doesn't include blogging. I hope you're having a lovely week!